You are number:
UP THE IRONS!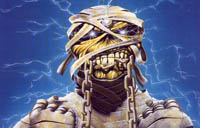 Most Iron Maiden fan sites are decorated with loads of pictures, just to make them look good, but really, they're very rarely updated, and don't have much worth seeing! On this site, I promise that it will be updated every week. I also promise to put every piece of important news surrounding maiden every time I hear any. You'll be able to look at any of the maiden news from up to a year back. You can send any rumors that you hear to my e-mail address below. I have started to set up a page in which you can send your opinions into based on the question of that month.
Before you enter, just bear in mind that anything to do with Iron Maiden is definitely NOT for the faint-hearted. Anyone of a nervous disposition, any elderly people, and any fools are advised to stay away from this site because Riggs'ys' drawn some scary stuff. Anyone else - enter below - if you dare!!!
As usual, if you wish to send me any guitar tabs, send them to my e-mail address: tomtabby@ironmaiden.com . Please please please please do not send any attachments over 100k.
Bruce, Adrian and Janick take part in a charity head-shave - see news page for more info.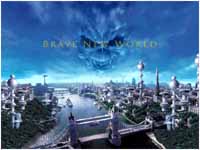 A brave new album - in the shops now - see news page for details.
Only After a certain album?
ENTER MY Quick Search PAGE HERE
This site was created by Thomas Tyrer from St. Helens, Merseyside, England
This page was last updated on 06/04/01.
Pass on the good news of this site!