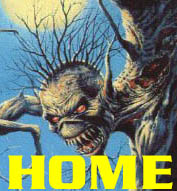 Welcome to my Web Site. While your here, why not visit the ghoulish artwork in The Gallery, or become the new Dave Murray by visiting my Guitar Tabs page. This page will take you directly to the page you want, instead of getting it via many other pages. Just click on the hyperlinks below to get to where you want.
Want to find a certain band member? - they're all here!
Want to find a certain album? - read on!
Iron Maiden, Killers, The Number of The Beast, Piece Of Mind, Powerslave, Live After Death, Somewhere In Time, Seventh Son Of A Seventh Son, No Prayer For The Dying, Fear Of The Dark, A Real Live Dead One, Donington '92, The X Factor, Best Of The Beast, Virtual XI, Brave New World.