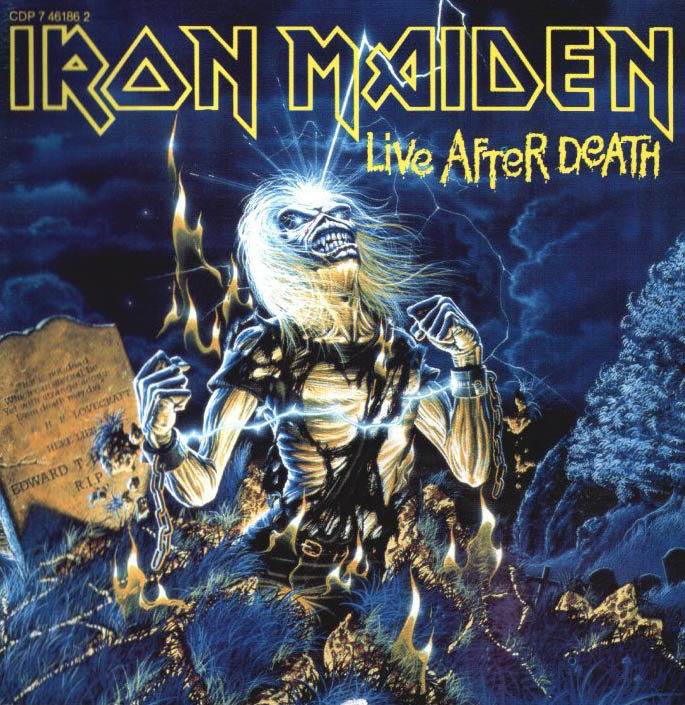 Live After Death 1985

Intro: Churchill's Speech

1. Aces High

2. 2 Minutes To Midnight

3. The Trooper

4. Revelations

5. Flight Of Icarus

6. Rime Of The Ancient Mariner

7. Powerslave

8. The Number Of The Beast

9. Hallowed Be Thy Name

10. Iron Maiden

11. Run To The Hills

12. Running Free

13. Wrathchild*

14. 22 Acacia Avenue*

15. Children Of The Damned*

16. Die With Your Boots On*

17. Phantom Of The Opera*

*Only available on LP

Although not many albums had been released by the time this live album was recorded, it is probably the best one released. It contained all of their best songs from the first five albums, but also contained some of their less known ones such as the extravagant 13 minute track from the Powerslave album Rime Of The Ancient Mariner. It was recorded at the four-night run at Hammersmith Odeon in London, although the video was recorded at Long Beach Arena.