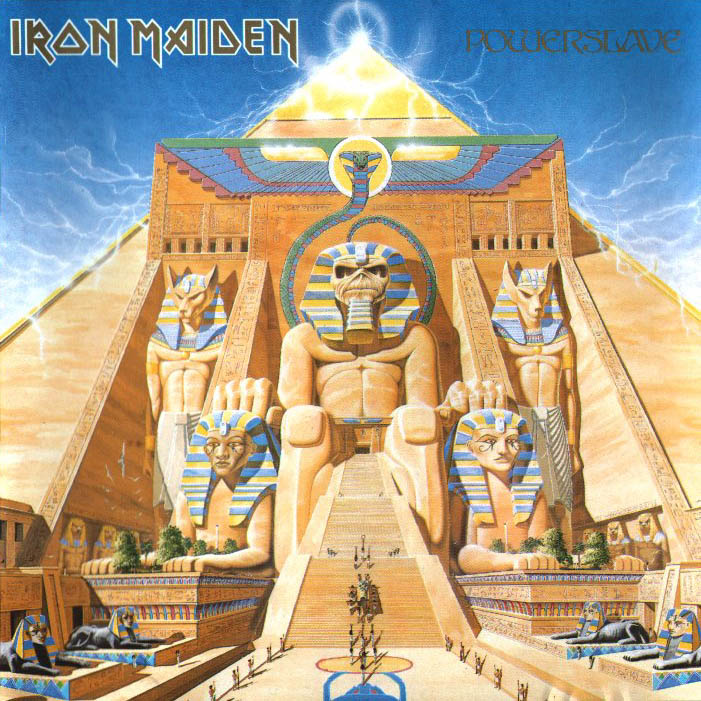 Powerslave 1984

1. Aces High

2. 2 Minutes To Midnight

3. Losfer Words (Big 'Orra)

4. Flash Of The Blade

5. The Duelists

6. Back In The Village

7. Powerslave

8. Rime Of The Ancient Mariner

This was the album to feature the only instrumental song Bruce would ever perform on a studio album: Losfer Words. The album had the most extravagant cover yet and contained two songs that would later become classic songs at concerts: Aces High and 2 Minutes To Midnight.